January 24th, 2010
At SHOT Show 2010, Zeiss Sport Optics displayed its impressive new series of Diavari scopes with FL (flourite) glass. The new scopes are extremely clear and bright (on a par with Schmidt & Bender), and the flourite lens elements allow very high light transmission with super-low fringing (chromatic aberration). Controls are very positive and the Zeiss eyepieces feature a +2 to -3 diopter. With that broad diopter range, you can use the scopes without corrective lenses even if you normally wear eyeglasses or contacts. A variety of reticles are offered, including ballistic compensating reticles calibrated for four popular cartridge types. Three scopes will initially be available in the new Zeiss FL lineup: 4-16x50mm, 6-24x56mm, and 6-24x72mm, shown below. This extra-large 72mm objective provides superior low-light performance plus a large exit pupil, even at full 24X magnification.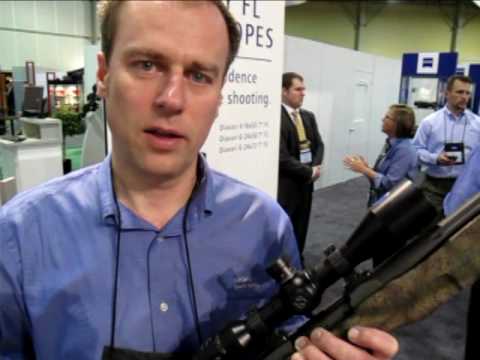 Higher Magnification and Dual-Rate Focus for New FL Diascope
In addition to the new FL Scopes, Zeiss displayed its new 65mm and 85mm Diascope FL spotting scopes. These look very similar to last year's models, but there are internal lens upgrades, a new focus system, and a superb new eyepiece that raises the max magnification to 75X on the 85mm model.
We really like the new "dual-rate" focus system. Focusing a high-magnification spotting scope can be frustrating with a single control knob. The dual-rate system is an intelligent solution. When you spin the knob more than 270°, it automatically goes into fast focus mode, which is five times faster. Then as you "dial in" your subject, it reverts to fine focus mode. This is a smart system that works very intuitively. Kudos to Zeiss for this innovation. Zeiss engineer Stephan Albrecht, Diascope project manager, explains the new features.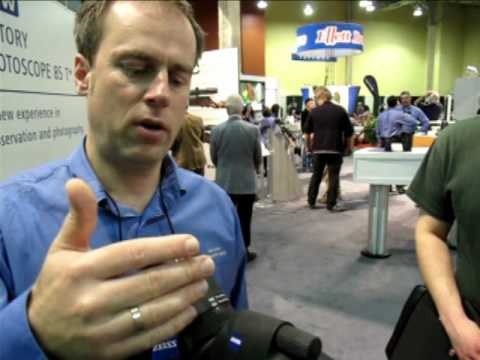 Share the post "SHOT Show Report: New Flourite Scopes and 20-75X Diascope from Zeiss"