March 9th, 2010
New Champion Eyewear Offers Enhanced Impact Protection
Champion Target has introduced a new series of shooting eyewear with impact resistance rated four times greater than "industry standard" ANSI Z87.1 specifications. These glasses are offered in both clear and gray-tinted lenses, either full-frame or open frame. The new clear ballistic shooting glasses (item 40615, MSRP: $17.49) have an open frame with a wrap-around design offering enhanced temple protection. The clear lenses are good for iron sights shooting, offering high light transmission even while providing 99% UV protection.
Full Frame Glasses meet MIL-PRF-31013 Standards
The full-frame ballistic shooting glasses (item 40613, MSRP: $20.49) feature gray smoked lenses for reduced glare and enhanced image sharpness, and 99% UV protection. With impact protection that meets the tough military standard MIL-PRF-31013, these glasses are available in either red or black frames. NOTE: The new Champions are not the only shooting glasses that pass the MIL-PRF-31013 test. Many of the Wiley X products do so also (see video below).
You only have one set of eyes, and they are NOT replaceable. You should ALWAYS wear eye protection when shooting and it makes sense to use the best eyewear available. For more information on Shooting Eyewear, read our article on Eye Protection for Shooters.
MIL-PRF-31013 Certification vs. ANSI Z87.1
Safety glasses for US military applications must be certified with a ballistic Vo rating which exceeds ANSI Z87.1 requirements by a factor of four. ANSI Z87.1 testing checks for penetration with a .25 caliber projectile at 150 fps. The military MIL-PRF-31013 Vo protocol checks for penetration by a .15-caliber projectile moving at roughly 650 fps. See Video below, showing test of Wiley X eyewear.
MIL-PRF-31013 Test — .15 Cal Projectile at ~650 fps — Wiley X PT-1 Glasses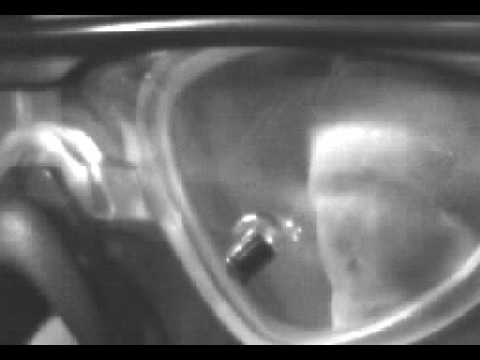 Similar Posts:
Share the post "New Champion Eyewear Offers Enhanced Impact Protection"
Tags: ANSI, Champion, Safety Eyewear, Wiley X