December 25th, 2010
Sam Hall Named IBS 600-Yard Shooter of the Year for 2010
2010 IBS 600-yard Shooter of the Year honors have just been announced. Sam Hall of Boonville, NC stole the show again this year, securing 100 points to earn another Shooter of the Year (SOY) Title. Congrats Sam! Not far behind was Dasher Ace (and a former Shooter of the Year) Richard Schatz with 86 Points. Brenda Hobbs was the Female Shooter of the Year with 7 Championship points, while Stanley Clarke's 6 points him earned him "Rookie SOY" honors.
Here are the final standings, courtesy Dick Grosbier of the IBS:
IBS Shooter of the Year Rankings
1. Samuel Hall – 100 points
2..Richard Schatz – 86 points
3. Dan Hobbs – 50 points
4. Glen Sterling – 39 points
5. Rich Griffin – 32 points
Female SOY: Brenda Hobbs (7 points)
Rookie SOY : Stanley Clark (6 points)
Some months ago, Sam Hall revealed many of his shooting secrets and gun-handling tips in a short video. Because of windy conditions, the audio track is pretty poor, but if you pay attention you can learn some very valuable lessons from Sam: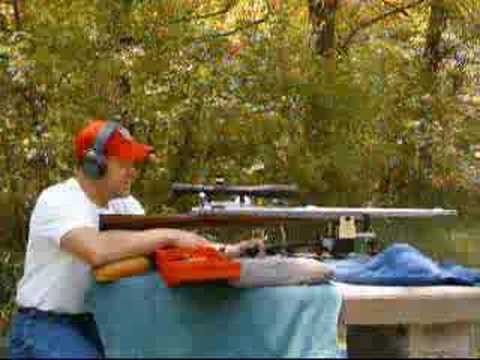 Similar Posts:
Share the post "Sam Hall Named IBS 600-Yard Shooter of the Year for 2010"
Tags: 600-yard, Benchrest, IBS, Richard Schatz, Sam Hall, Shehane Tracker