July 22nd, 2010
With the firing of a cannon, the 2010 Smallbore Position Championship commenced on July 22, 2010. Today, the 22nd, competitors will shoot the Metallic Championship, on the 23rd the Any Sight Championship will be held, and the team matches will run on Saturday the 24th. Over 300 shooters will compete for the Frank Parsons Memorial Trophy. In years past, juniors have comprised around 70% of the total competitors. This year junior shooters make up 85% of the competitors. That's a good sign for the future of the sport.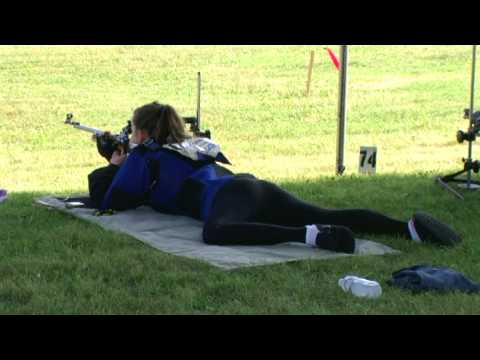 This report came from the NRA Blog which will provide scores, photos, and videos in the days ahead. Above is a video from the 2009 Smallbore 3P competition at Camp Perry.
Share the post "Camp Perry Smallbore Position Championships Commence"