July 13th, 2010
California Grizzlies Junior Team Readies for National Matches
Next month, the California Grizzlies Junior Rifle Team will head to Camp Perry to compete in the NRA High Power National Championships. Those of us here in California are very proud of these young shooters, who topped the USAMU in last year's "6-Man Rattle Battle", the National Infantry Trophy Team Match. Using rifles fitted with "bullet buttons" or other devices rendering their AR15s compliant with California's draconian gun laws, the Grizzlies have managed to become one of the nation's top junior teams, despite the misguided efforts of California politicians to ban AR-style rifles.
The California Grizzlies Junior High Power Team currently consists of 15 juniors who are from different parts of California. The team is open to NRA High Power-classified California youths between the ages of 13 and 20. The California team has the privilege of competing in the National Rifle Matches at Camp Perry, Ohio every August. Shown below are team members at Camp Perry last year, with coach Jim O'Connell (orange sweatshirt).
California Grizzlies Jr. Team Biographies (with photos) | California Grizzlies 2009 Match Results
Grizzlies High Power Training Video
The video below was filmed in June, during an intensive, week-long training clinic held at the Coalinga range in central California. During the clinic, Grizzlies members honed their position shooting skills in preparation for the 2010 National Championships. We wish these boys and girls good luck in their quest for another big win at Camp Perry.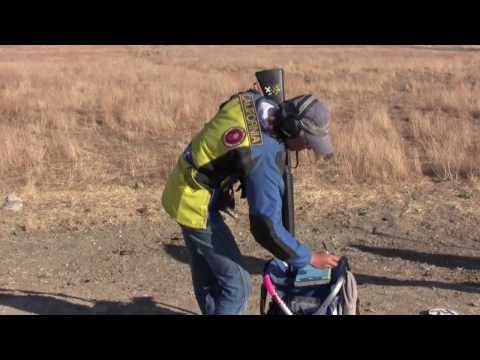 Thanks to Steve of The Firearms Blog for first writing about this video.

Similar Posts:
Share the post "California Grizzlies Junior Team Readies for National Matches"
Tags: AR15, California, Camp Perry, Coalinga, Grizzlies, high power, Marksmanship