March 17th, 2009
The 36th Annual IWA & OutdoorClassics trade show, the European equivalent of our SHOT Show, came to a successful close yesterday, March 16th. The 3-day exhibition, largest in Europe, drew more exhibitors than ever before — 1,132 from 53 nations. The 2009 event also set a new high in the number of IWA visitors, estimated at 32,000. The largely confident mood at IWA (despite the economic crisis) was tempered by concerns over the school shooting in Winnenden.
Despite the world economic downturn, IWA exhibitors observed that sales and orders remain strong. "With an export share of 80 per cent in some cases, it was feared before the start of IWA that the economic crisis would bring the industry a drop in sales in 2009 after a number of good years. But this has not been confirmed [yet]; the exhibitors are very satisfied with the course of the exhibition," says Olaf Sauer, President of the Verband der Hersteller von Jagd-, Sportwaffen und Munition (JSM). Klaus Gotzen, General Manager of JSM, adds: "The strength of the industry lies in the high quality and innovativeness of its products. The great response from the visitors and the record number of exhibitors show that the industry is closing ranks to face the global challenge".
For more information about the IWA arms show, visit the IWA Web Site, or download this official Survey of IWA Exhibitors and Visitors from the 2008 exhibition. The Video below shows many of the exhibits at the 2009 IWA show. (Note: there is a soundtrack so turn down your speakers if you're at work.)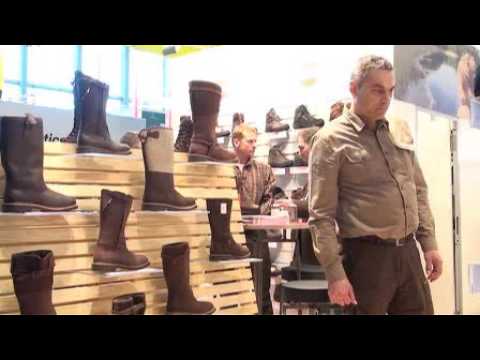 Share the post "IWA 2009 (Euro SHOT Show) Successful"