April 30th, 2009
Here's a great opportunity to have some fun with your varmint or benchrest rifle. The 2009 Roanoke Egg Shoot will be held Saturday, May 2nd, at the Roanoke (VA) Rifle & Revolver Club. Entry Fee is just $20 per gun, and all types of rifles are welcome. The only restrictions are maximum 30 caliber, maximum 30 lbs. weight, and no rail guns. Custom guns and factory guns will shoot in separate classes, and all classes will shoot from benches. Shooting starts at 9:00 am, but come early for sign-ups.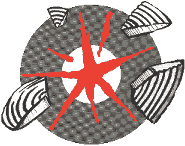 Custom rifles will shoot at 425 yards at a dozen 2.4″ clays, with 3 tie-breaker targets. There are unlimited sighter rounds and a 5-minute time limit. Factory guns will shoot at 200 yards at paintball targets with 3 tie-breakers. Again there are unlimited sighters and a 5-minute time limit during record fire. NOTE: Factory guns must be totally stock except trigger job, bedding, and muzzle brake.
The actual Egg Shoot is a separate part of the competition. You pick your best gun regardless of class. After a 5-minute warm-up, each shooter gets two (2) shots at one egg set at 500 yards. You can enter "as many times as your wallet permits — 2 shots for $2.00″. All shooters who hit an egg will go to a shoot-off for the final awards.
The Roanoke Egg Shoot is a great event that draws shooters from throughout Virginia and neighboring states. CLICK HERE to read Mark Schronce's account of a recent Roanoke Egg Shoot where he and his wife competed head-to-head in a 500-yard shoot-off for top honors. For more information, call (540) 980-1582, or email: varmint [at] psknet.com.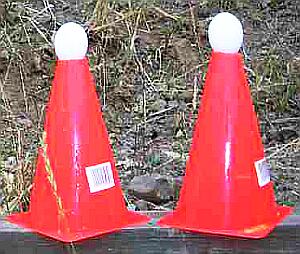 CLICK HERE for INFO PAGE with Rules and Directions to the Roanoke Range.