April 4th, 2015
Registration Opens for 2015 CMP Events at Camp Perry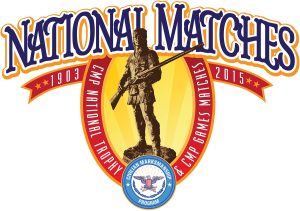 Thinking about going to Camp Perry this year? Well registration has opened for the 2015 CMP National Pistol and Rifle Matches. The National Matches at Camp Perry include the CMP National Trophy Rifle and Pistol Matches, the Pistol and Rifle Small Arms Firing Schools, CMP Games rifle events, and the NRA National Pistol, Smallbore Rifle, and High Power Rifle Championships. These matches are conducted jointly by the CMP, NRA, and the Ohio National Guard. Here are registration links for the CMP Trophy events for High Power Rifle, Rimfire Rifle, and Pistol. Note: You will have to register separately for the NRA Events.
2015 National Match Calendar
CLICK HERE to View/Download Calendar as Larger PDF File
Simply click on the Calendar and it will zoom into a full-size PDF for easy viewing.
You can also download the PDF for printing.
Similar Posts:
Share the post "Registration Opens for 2015 CMP Events at Camp Perry"
Tags: 2015 Calendar, Camp Perry, Championships, CMP, high power, Smallbore