April 2nd, 2017
Registration Opens for CMP National Matches at Camp Perry
Report based on story by Ashley Brugnone, CMP Writer
Registration for the 2017 National Trophy Pistol and Rifle Matches opened April 1, 2017. The CMP National Matches will take place at Camp Perry, Ohio, six miles west of Port Clinton, during the months of July and August. You can now register on the Civilian Marksmanship Program (CMP) website to claim your spot at this year's event. CLICK HERE for 2017 NM Calendar.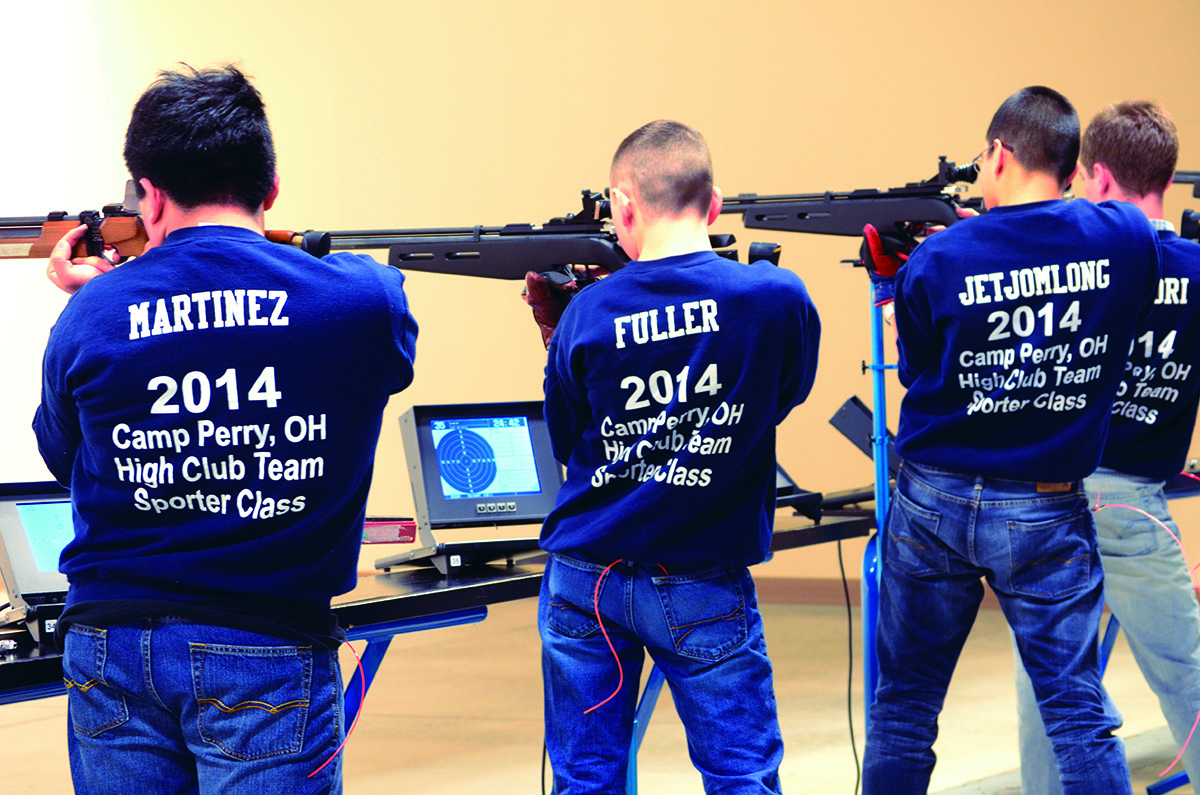 For more information on the National Trophy Pistol and Rifle Matches, to view event schedules, or to REGISTER for the matches, visit: www.TheCMP.org/competitions/cmp-national-matches.
The National Rifle and Pistol Matches
The 2017 National Matches will include historic pistol and rifle matches such as the President's 100, National Trophy Individual, and National Trophy Team match. The National Trophy Infantry Match, or "Rattle Battle," is an event unique to the National Matches and has become a crowd favorite.
The CMP Games Matches include such events as the M1 Garand Match, Springfield and Vintage Military Matches, Vintage Sniper Matches, the M1 Carbine Match, and the Rimfire Sporter Match. The CMP's Cup Series events kick off the 2017 National Matches, featuring a 4-Man Team Match, 800 Aggregate, and an EIC Service Rifle Match.
Shooting Clinics at Camp Perry This Summer
The Small Arms Firing School (SAFS) will also be held for rifle and pistol enthusiasts this summer. Participants will be taught firearms handling and competition skills by some of the top military shooters in the country. The SAFS courses have been a staple in the National Matches at Camp Perry since 1918. Many other clinics and learning opportunities, taught by qualified professionals, will also be available during the National Matches.
Petrarca Range with Electronic Targets Open to Public
Visitors to Camp Perry are welcome to fire high power and smallbore rifles as well as pistols on the Petraca Range. There you can experience shooting with outdoor electronic targets, also powered by the Kongsberg Technology Systemse. The Petraca range will be open to the publich every Monday from 10 am to 6 pm, all summer.
New Air Gun Electronic Targets
The Gary Anderson CMP Competition Center's high-tech air gun range is a "must" for any visitor to Camp Perry. The Air Gun Range is open to the public on Marksmanship nights — Tuesday and Thursday evenings from 5-8 pm. Visitors may fire air rifles or pistols for a small fee, with air guns available for loan. The 80-point range features new Kongsberg electro-optical Target Systems targets, installed in November 2016. These state-of-the-art targets employ OpticScore technology using LEDs rather than acoustic sensors.
Directions to Camp Perry:

Spectators Are Welcome at the National Matches
Events are open to the public, and spectators are welcome to observe firing on the Camp Perry ranges at any time. Guests are encouraged to visit Camp Perry and watch the many events held during Match season. The photo below shows spectators watching Pistol events at the 1956 National Matches. That was quite a crowd…
The Civilian Marksmanship Program (CMP) is a federally chartered 501 (c) (3) non-profit corporation. It is dedicated to firearm safety and marksmanship training and to the promotion of marksmanship competition for citizens of the United States. For more information about the CMP and its programs, log onto www.TheCMP.org.
Similar Posts:
Share the post "Registration Opens for CMP National Matches at Camp Perry"