March 16th, 2010
Here's a good deal from AirGunsDaily.com if you're looking for an inexpensive air rifle for your kids, or just a "fun gun" for plinking. Today only, AirgunsDaily.com is offering the RWS 34P (Panther) .22 Cal (pellet) Air Rifle with 4X32mm Scope and a 2-piece C-mount for just $227.99. Shipping is just $7.00.
The RWS 34 Panther is the most popular air rifle sold by RWS. It has an injection-molded synthetic stock and adjustable fiber optic sights. It is a break-barrel design with a 2-stage adjustable trigger, and 33-lb cocking weight. RWS has a good warranty and this rifle has earned excellent reviews from Pyramid Air customers, one of whom wrote: "Appearance and finish out of the box were flawless. It cocks smoothly and has a very well-balanced feel. From the very first shot I was surprised how accurate it is."
If you miss today's AirGunsDaily.com offer, Pyramid Air sells the RWS 34P, in either .177 (1000 fps) or .22 (800 fps) calibers, with NO scope, for $216.85. Pyramid also offers a package deal: $220.09 for the .177 version with a tin of .177 pellets and FREE Shipping.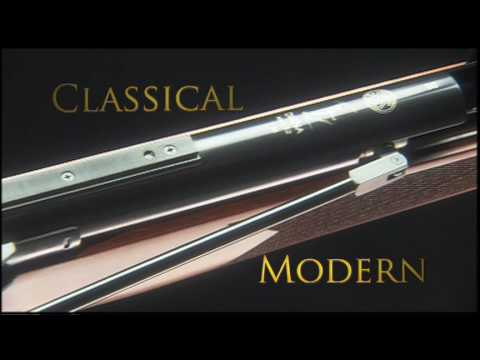 Share the post "RWS 34P Air Rifle, Just $227.99 with Scope"