August 10th, 2009
The NRA National High Power Championships has commenced at Camp Perry. Among the early events was the M1A Match. Relatively new, the M1A match was organized in 2007 by the NRA and Springfield Armory to encourage use of the M1A, an M14 derivative that was the weapon of choice for rifle competition for a number of years. With competitors lured by substantial cash prizes plus Springfield Armory gun give-aways, the M1A Match has proved hugely popular, attracting hundreds of shooters, including many of the nation's top marksmen.
Any configuration of the M1A is allowed in the Match, with the course of fire being 50 shots at 300 yards on the MR-65F as follows: 5 sighters; 20 shots slow-fire, prone; 10 shots rapid-fire, prone; 10 shots rapid-fire, kneeling or sitting; 10 shots slow-fire, standing.
Winner of the 2009 M1A Match was Thomas Rider, whose 484-15x score beat runner-up and 1st Place Civilian Nick Till (482-17X) by two points. Rider earned $2000.00 in prize money for his victory. Fritz Hemplemann (478-16x) was second place Civilian, while Creedmoor Sports General Manager Dennis DeMille was third place Civilian (476-21x). Emily Windmassinger of the USMC earned the High Service Award with an impressive 480-20X. In the video below you can see M1A competitors, including DeMille (0:13, 0:30, 0:42 second marks), in the standing stage.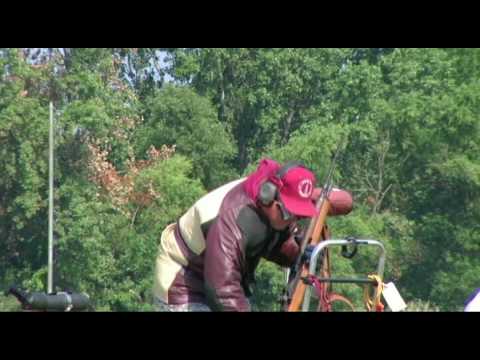 CLICK HERE for complete M1A Match Results | This report courtesy the NRABlog.com.