August 17th, 2009
Tight Race for NRA Long-Range Championship
The NRA Long Range High Power Championships at Camp Perry, Ohio, will be ending soon and it looks like the match will go down to the wire. Sherri Gallager is leading by four points, with a half-dozen shooters, including former LR Champion John Whidden, well within striking distance. The championship could eventually be decided by X-count, or even with a shoot-off. Gallagher already went through one shoot-off with David Tubb in the Coast Artillery Trophy Match. Both shot perfect 100s, but Tubb shot 8 Xs to edge Gallagher by one X. Here are current standings in the Long-Range Championship:
Sherri Gallagher – 799-37X
Jon Howell – 795-41X
Justin Skaret – 795-37X
Lance Dement – 793-42X
Tyrel Cooper – 793-42X
John Whidden – 793-35X
Here is video shot from the Long Range Competition over the weekend: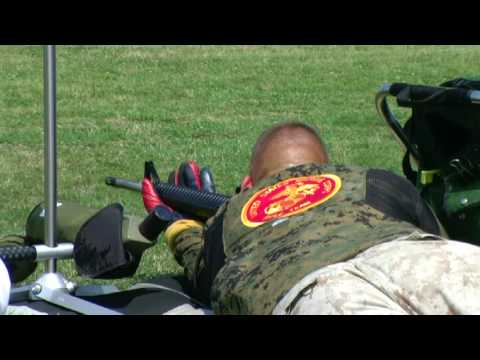 LATE-BREAKING NEWS: The Roumanian Team Trophy was won by the USAMU Praslick Team, with a four-person score of 793-42X. The team is coached by Emil Praslick, and the shooters are SGT Tyrel Cooper (198-10X), SFC Lance Dement (199-12X), SPC Sherri Gallager (198-9X), and SGT Brandon Green (198-11X). John Whidden's Southeast Rifle Club, coached by Carl Kovalchik, finished second with a 782-29X team score. Congrats to all shooters, and especially the victorious USAMU squad.

Similar Posts:
Tags: high power, NRA Long Range, Perry, Whidden