December 22nd, 2009
Garmin 885 with Voice Commands is $159.99 — Today Only
The Garmin Nüvi 855 GPS Navigator is Amazon's gold box "Deal of the Day" for December 22, 2009. This is a highly-rated unit with Lane Assist, and speech recognition for commands. Today only, the price has been slashed from $189.99 to $159.99 with FREE Shipping. You can't touch that price elsewhere for a Garmin with speech recognition. As this is the lowest price I've ever seen (by far), your Editor went ahead and bought one.
CLICK HERE for Best Price
Garmin nüvi 855 4.3-Inch Widescreen Portable GPS Navigator with Speech Recognition
The video below shows how the voice-activated navigation works on the Garmin 880, the predecessor to the model 885. It's pretty cool. NOTE: To use the voice command feature, you need to have a small wireless control (included in the kit) clipped on your steering wheel.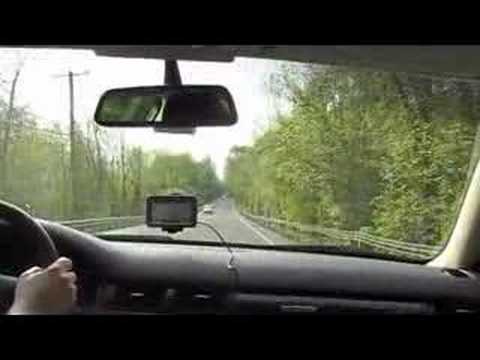 Similar Posts:
Share the post "Garmin 885 with Voice Commands is $159.99 — Today Only"
Tags: Garmin, GPS, Navigation, Speech, Voice