July 29th, 2010
Charles Ballard, two-time U.S. F-class Open Champion, has been working with Precision Rifle & Tool on a new F-TR (Target Rifle) stock. Charles designed the stock to combine the adjustability of the better F-Open designs with a nice rigid fore-end for bipod use. Charles has shot the new stock in competition and he says it tracks really well. When fitted with a wide-base bipod, the stock is super-stable, with minimal hop on recoil.
The new stock is officially called the "Ballard LowBoy F-Class Target Rifle (F-TR) Stock". This new design is available immediately, in a variety of laminated colors, starting at $325.00 (without hardware). The stock can be inletted for Rem 700 actions, Rem 700 clones, the Savage Target Action, and most custom actions.
Key Features of the new Ballard F-TR stock are:
Extended front to provide proper balance with long barrels.
Low profile design for a lower, more stable center of gravity.
Buttstock has a 1/2″ machined flat on the bottom and angled sides to provide superior tracking in the rear bag.
Buttstock has a slight angle to allow minor elevation adjustments.
Optional adjustable buttplate and optional adjustable cheekpiece.
Stock Delivery Options Dictate the Price
Precision Rifle & Tool can deliver the Ballard LowBoy F-TR in any state of completion the customer desires. The basic stock costs $325, inletted for your action, but unfinished and without hardware. Complete with removable/adjustable cheekpiece, and adjustable buttplate, the stock costs $900.00 ready to be bedded and finished. Clear-coating or oil finish is available at extra cost.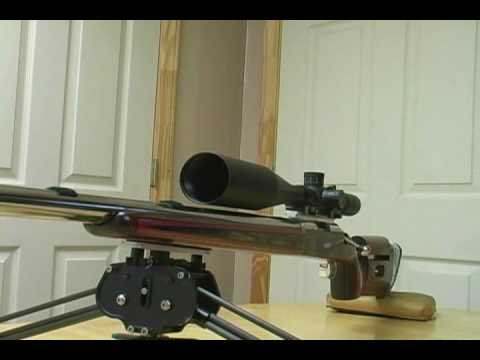 In the video, Charles Ballard gives you a "walk-around" of the stock and explains the stock's design features. The high-tech, carbon fiber bipod is made by Center Shot Engineering in Oregon. For more info, or to order a Ballard LowBoy F-TR stock, visit PrecisionRifleSales.com, or call (336) 516-5132. Charles Ballard himself can talk you through the options.