September 14th, 2019
F-Class National Championships Commence Tomorrow

Photo by Chevi Guy, for F-Class Shooting for Beginners Facebook Group. He declared: "We made it! Wind is howling 30 mph. Going to be fun."
The nation's most talented F-TR and F-Open shooters will be in Raton, New Mexico this week for the 2019 USA F-Class National Championships. The event, held at the Whittington Center, commences September 15th with the Mid-Range Nationals. The Long Range Nationals then run September 19th through 22nd.
The weather could be VERY challenging. There are been very strong winds at Raton recently, and on the range you can get winds from two different directions at the same time. At the F-Class Worlds in 2013, this reporter even saw dust devils spinning in the middle of the course during a team event.
CLICK HERE to watch a Facebook Video filmed yesterday at Raton. Windy enough for you?!
F-TR competitors in Raton at 2013 F-Class World Championships. It's a beautiful, but challenging location: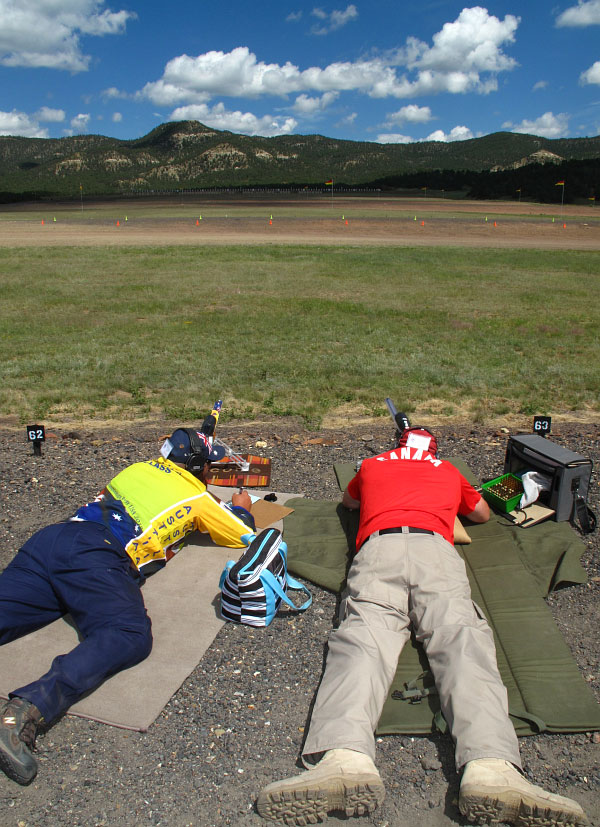 The NRA Whittington Center is a very scenic venue with tall mountains behind the 1000-yard targets. You can fly into Denver in the North or Albuquerque in the South, then drive for about 3 hours. There are cabins "on campus" at the Whittington Center. Alternatively, shooters can stay in motels in Raton, about 20 minutes from the range. The location of the range is: 34025 US-64, Raton, NM 87740
Similar Posts:
Tags: Bald Eagles Rifle Club, F-Class Nationals, F-Open Nationals, F-TR Championships, NRA Whittington, Raton NM