May 8th, 2012
Oklahoma Spring Fun Match with Reactive Targets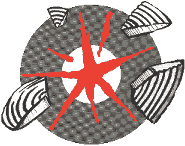 We like rifle matches that include reactive targets. As the huge success of the Top Shot TV show proves, it's fun for both shooters and spectators alike to see targets that break or explode when they are hit. This also provides immediate feedback to competitors, which can help develop good gun handling and aiming.
The 4R Rifle Club of Alex, Oklahoma has a fun match each spring that employs a variety of reactive targets set from 100 yards to 500 yards. This year 36 competitors turned out for the May 5th Spring Shoot. The course of fire consisted of four (4) mini clay pigeons at 100 and 250 yards and four 4″ balloons at 400 and 500 yards. Each competitor was allowed 18 rounds at the bench to break the 16 targets within a 15-minute limit. After the initial go-round, the top six shooters return for a shoot-off.
Dean Morris, Mark Deluia, and Matt Hohnstein all hit every target for "clean" scores of 420, securing spots in the shoot-off. B.J. Baily and Rick Jensen had the 4th and 5th highest scores, but the remaining sixth shoot-off spot required a tie-breaker — a single shot closest to center at 250 yards. Adam Roberts drilled a nearly perfect shot to win the tie-breaker over Tim Mulrine.
The shoot-off proved to be a tight battle between Adam Roberts and Dean Morris. Both men shot perfect scores so the targets were reset again — only this time Adam and Dean were allowed just 9 rounds to score as many hits as possible. When the dust settled, Adam Roberts was the new 2012 Champion and the first repeat winner of this eight-year-old event. Congrats to Adam! Mark Deluia was the Two-Gun Champion, Don Johnston won the Factory Class, and Ross Reeves was top Junior shooter.
Equipment Lists for Top Shooters
Adam and Dean both had rifles smithed by Jon Beanland. Adam's gun was a 6.5 CM with Savage action, Krieger barrel, McMillan stock, and S&B scope. He loaded Berger bullets in Hornady brass with Hodgdon H4350 powder. Runner-up Dean Morris shot a 7mm RSAUM with Kelbly action, Bartlein barrel, PR&T stock, and Nightforce scope. He was shooting Berger bullets with H4350 in Norma brass. Interestingly, the next two shooters also shot 7mm rifles. B.J. Baily ran a straight .284 Winchester, while Rick Jensen had another 7mm RSAUM.
Similar Posts:
Tags: 4R Rifle Club, 6CM, 7 RSAUM, Balloon Shoot, Oklahoma