December 27th, 2008
To raise funds for this website, we are putting our 20 Practical AR "Ultimate Varminter" up for auction. This is a proven tack-driver, a one-of-a-kind special that you can't buy from anyone else. Bushmaster, DPMS, Remington, Stag, Fulton Armory etc. can't deliver a rifle with a Bartlein barrel that absolutely hammers, and nobody else can give you a gun complete with bag-riders, side-charging handle, Jewell trigger, and GG&G extended site rail. The gun is essentially new, with less than 100 test rounds through the barrel.
Send Bids to Mailbox@6mmBR.com. Minimum Bid is $1700.00. Auction Ends 1/9/09.
CLICK HERE for Gun Specs and Auction Rules.
If the truth be known, this rifle would be sitting in MY safe if California allowed me to purchase an AR15. But my loss is your gain. Minimum bid for this rifle is $1700.00. You'd have to pay a lot more just for the components. This rifle is a "dream to shoot" according to Robert Whitley. Robert says: "the recoil is almost non-existent. With the bag-riders, the gun tracks like it was on rails. No problem seeing your hits. And it's incredibly easy to shoot really small groups. The last 5-shot group through the gun went into a measured 0.257″ and that's with almost no load development." In the video below, you can watch Robert shoot the rifle.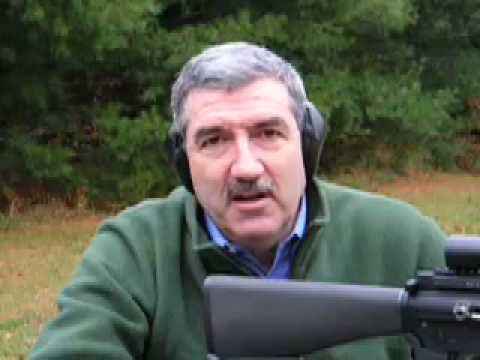 The Auction closes midnight Eastern time, January 9, 2009. As noted, minimum bid is $1700.00, and an FFL is required for delivery. If you have any questions, send email to mailbox@6mmBR.com.
Major Website Upgrade Planned
We are currently involved in a major site upgrade that will provide many benefits for our readers. Older articles will be easier to find. Pages should display faster. The Bulletin will be more closely integrated with the site (with popular articles linked to the home page). The Forum area will be updated with a more sophisticated classifieds area. To put this all in place will cost many thousands of dollars. That's one reason for this auction. Proceeds from the sale of the 20 Practical AR will be used to help pay for the site upgrade.