June 23rd, 2009
Remington CEO Attacks Micro-Stamping
Joe Gross, chief operating officer for the Remington Arms Company, takes on microstamping in an op-ed piece published in the Utica Observer-Dispatch. "Microstamping," writes Gross, "is a concept where a manufacturer incorporates the firearm serial number onto the firing pin of the firearm such that the serial number is imprinted on the cartridge when it is fired. The objective is to aid law enforcement in investigations to trace firearms used by criminals. Simply put, microstamping does not work. Microstamping is an idea put forth by those who wish to legislate burdensome, unreliable and unproven controls on an industry to drive up costs, increase burdens and force manufacturers out of business. They do this under the guise that this will help solve crimes." Remington has a manufacturing plant in New York state, where anti-gun legislators have introduced and strongly support microstamping legislation.
CLICK HERE to read full article by Remington CEO.
In the video below scientists and leading Forensic Examiners explain the shortcomings of what the media has called "ballistic fingerprinting". The experts conclude that the creation of a national database of firearms' markings would not only be impractical, but it would also make it MORE difficult to identify guns actually used in crimes. Why? Because the amount of data would overwhelm those tasked with evaluating it.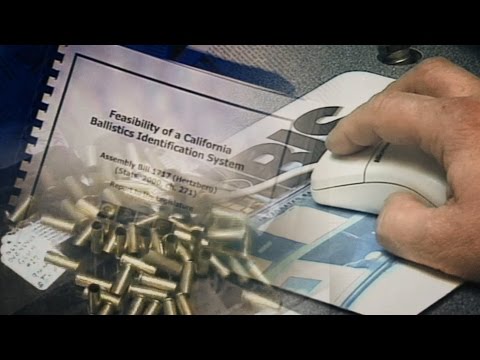 This report courtesy NSSF

Similar Posts: