July 16th, 2009
Bryan Litz, chief Ballistician for Berger Bullets, has just released an impressive new, hard-cover treatise on external ballistics. While Bryan's 536-page Applied Ballistics for Long-Range Shooting will surely take its place among the "classic" reference books on precision shooting, it does much more than explain theories of bullet flight. Using advanced equipment, Litz measured the actual drag of over 175 popular bullet types in the field. Armed with this new experimentally-derived data, shooters can now calculate their loads' true trajectories with greater precision than ever before.
If you're serious about long-range shooting, or just have an interest in bullet design and performance, you should buy this book. It is offered for $39.95 directly from Bryan's website, AppliedBallisticsLLC.com.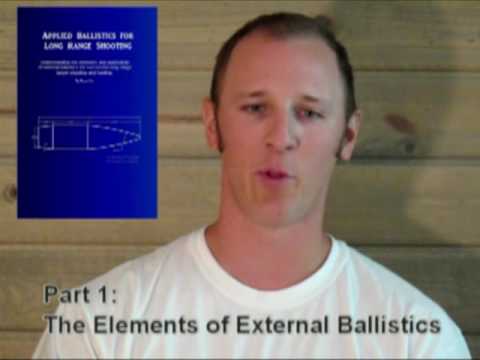 In the video above, Litz explains some of the key features of his new book. (Watch the video — Bryan explains what you'll get for your $39.95!) Don't be fooled by Bryan's youthful appearance. This guy is the Einstein of external ballistics. He holds a degree in Aerospace Engineering, and he was an honest-to-goodness rocket scientist who worked with the U.S. Air Force on air-to-air missile design for six years before joning Berger Bullets. What's more, Bryan is an extremely talented long-range shooter. Bryan was the 2008 National Palma Champion, and he holds the all-time NRA mid-range iron-sight record (450-39X).
Even if you rely on a software program to calculate your come-ups, it is important to know how bullets are affected by wind and gravity, and how bullet ballistic coefficients are determined. If you're looking to expand your knowledge of ballistics and the nuances of bullet design, you should find Bryan's book informative and readable.
You don't need an MIT degree to understand this book. It was Bryan's goal to explain the important elements of exterior ballistics in a practical way that can be understood and applied by shooters. What you learn from Applied Ballistics for Long-Range Shooting can help you make better decisions about the bullet(s) and the caliber(s) you choose to shoot, and give you more confidence when taking those long shots in the field.