April 12th, 2010
Field Test Review of New Savage Edge on Gunblast.com
Last month we profiled the new, affordable Savage Edge hunting rifle. Though starting MSRP is just $329.00, this new Savage has many nice features, including a detachable box magazine, free-floated barrel, and handy thumb safety on the tang. The bolt copies the Savage 10/110 floating-head design and the Edge uses the familiar Savage barrel nut to secure the barrel and set headspace.
Jeff Quinn of Gunblast.com got his hands on the new Savage Edge. He was impressed with the gun, which he called "an excellent rifle at an amazing price." Despite its low cost, Quinn's test gun delivered sub-MOA accuracy with a variety of .243 Winchester factory loads: "Several [three-shot] groups were fired that measured under one-half inch, but the five-eighths inch group shown was typical for the day. No groups measured in excess of the magical one-inch mark."
CLICK HERE to read complete Gunblast.com Review (many photos).
Overall, writer Jeff Quinn praised the Edge as a good, solid hunting rifle that offers great value: "There were no surprises in the handing of the Edge; it balances and handles very well. There were no surprises in the accuracy of the Edge; it shoots where you point it. There were no surprises in the reliability of the Edge; it fed, fired, and ejected perfectly. The surprise is in the price. As of this writing, the Edge has an MSRP of only $329 US. For only fifty bucks more, you can get the Edge with a 3 to 9 power scope already mounted and bore-sighted."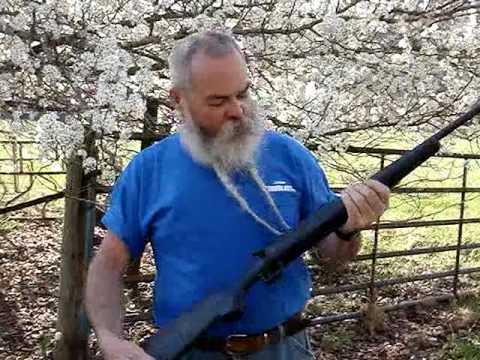 Similar Posts:
Share the post "Field Test Review of New Savage Edge on Gunblast.com"
Tags: Edge, Gunblast.com, Review, Savage