July 9th, 2010
Dennis DeMille Offers High Power Training Tips
Dennis DeMille is a past Camp Perry National Champion, and one of the nation's top High Power shooters. Since retiring from the U.S. Marine Corps, Dennis has served as the General Manager of Creedmoor Sports in Oceanside, California. With his decades of competitive experience, Dennis has a wealth of knowledge. In this three-minute interview, Dennis shares insights into the High Power shooting game. He discusses the most effective ways to train for competition, the fundamentals of good marksmanship, and how to recognize and perfect your natural point of aim. Dennis also offers solid advice on how to get the best "bang for your buck" when choosing shooting accessories for High Power and Across the Course competition.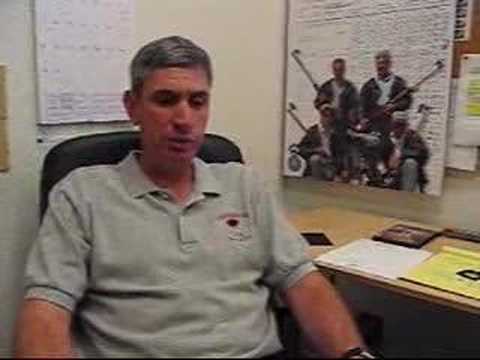 Creedmoor Sports Now Carries Phoenix Sights and Accessories
Phoenix Precision builds high-quality, affordable sight systems for iron sights competitors. Phoenix products have become popular as they deliver excellent precision and repeatability, while costing considerably less than some other premium sights.
The Phoenix Precision rear sight, offered as either top-mount or side mount, costs $379.95. This unit offers three (3) minutes per knob revolution, with quarter-minute clicks, 70 minutes of elevation adjustment and 60 minutes of windage. It features stainless guide pins and lead screws, with a black anodized aircraft aluminum body. The Phoenix rear sight accepts Anschutz and Gehmann accessories.
Phoenix offers a companion front sight system in three different heights: ultra-high for T2K and Eliseo tubeguns, medium-high for AR spaceguns, and low for traditional prone rifles. The $184.95 Phoenix front sight features a fully adjustable 360° leveling bubble which may be positioned either above or below the aperture. The front sight mounts on any barrel with an end diameter of .750″ (call for .812″ or .920″), and accepts all standard 22mm inserts. As shown below, Phoenix also offers extra clamp-mounts for $59.95, and a 2″-long Delrin front shade for $17.50 that easily attaches to any 22mm iris.
Similar Posts:
Tags: Camp Perry, Creedmoor Sports, DeMille, high power, Iris, Iron Sights, Phoenix