July 30th, 2009
Dennis DeMille, Past Perry Champ, Offers Shooting Tips
Dennis DeMille is a past Camp Perry National Champion, and one of the nation's top High Power shooters. Since retiring from the U.S. Marine Corps, Dennis has served as the General Manager of Creedmoor Sports in Oceanside, California. We recently had the chance to interview Dennis at the Creedmoor offices. With his decades of competitive experience, Dennis has a wealth of knowledge. In this 3-minute interview, Dennis shares insights into the High Power shooting game. He discusses the most effective ways to train for competition, the fundamentals of good marksmanship, and how to recognize and perfect your natural point of aim. Dennis also offers solid advice on how to get the best "bang for your buck" when choosing shooting accessories for High Power and Across the Course competition.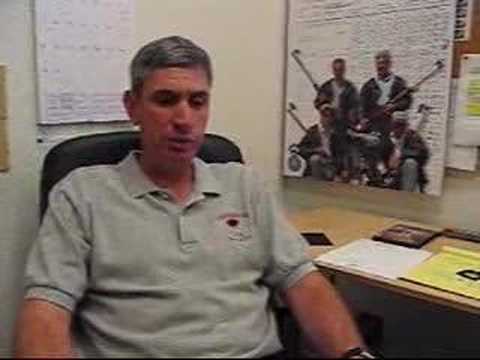 CLICK HERE to WATCH DeMille Interview VIDEO
During our visit to Oceanside, Dennis gave us a tour of the facility. Dennis also explained the manufacturing process for Creedmoor's popular shooting coats. All these shooting jackets are hand-crafted in Oceanside by experts with years of experience. Special templates are used to ensure each coat perfectly fits its new owner.
6.5 Creedmoor Ammo and Components
Today, 7/30/2009, we asked Creedmoor Sports to check its inventories of 6.5 Creedmoor components. Plenty of 6.5 Creedmoor cartridge brass is in stock. There is a good supply of 120gr A-Max bullets, but no 140s. As for 6.5 Creedmoor loaded ammo, a couple hundred 20-rd boxes of Hornady ammo is on the shelves as of 7/30/2009. A handful of die sets are in stock, with more on order. 6.5 Creedmoor case reamers are in stock.
Similar Posts:
Share the post "Dennis DeMille, Past Perry Champ, Offers Shooting Tips"
Tags: Creedmoor, high power, Marksmanship, Perry