January 13th, 2014
Werner Mehl's Million-Frame-Per-Second Bullet Video
A while back, Werner Mehl of Kurzzeit.com produced a 10-minute video for the 2010 SHOT Show. On the eve of another SHOT Show, we thought you'd like another view of a stunning video that became a huge hit on YouTube. This video has has been watched over 8.2 million times, making it one of the most popular shooting-related videos in history. Employing cameras recording at up to 1,000,000 (one million) frames per second, Mehl's bullet flight video has been called "astounding", "mesmerizing", and a "work of art." If you haven't seen it yet, sit back and enjoy!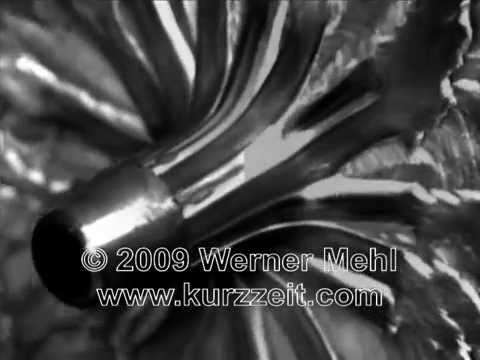 LINK: Kurzzeit.com Video System and PVM-21 Chronograph
Click the link above to learn more about Werner Mehl and his super-sophisticated camera systems that can record at 1,000,000 frames per second. On the same linked page you can learn about the advanced PVM-21 chronograph (now sold as the PVM-2008 or PVM-08) designed by Werner. Operating "all-infrared, all the time", the PVM-21 is the best optical chronograph we have tested for very low light conditions, or very tricky light conditions.
Similar Posts:
Share the post "Werner Mehl's Million-Frame-Per-Second Bullet Video"
Tags: Kurzzeit.com, PVM-21, Video, Werner Mehl