March 10th, 2021
Here's great news for rifle and pistol competitors — the National Matches will return to Camp Perry, Ohio in 2021. The National Rifle and Pistol Matches have been part of Camp Perry tradition since 1907. After being cancelled in 2020 due to the COVID-19 pandemic, the National Matches will be held again, but with some important changes:
— No First Shot Ceremony
— Squadding Reduced to Half Maximum Capacity
— Limiting Firing Points
— Social Distancing and Mask Wearing
— No Public Awards Ceremonies
REGISTER for National Matches Starting April 1, 2021
Registration for the 2021 National Matches opens April 1, 2021. Learn more about the event and get updates on the CMP.org Website.
Housing and Lodging — In the summer of 2021, Camp Perry on-base housing and RV spaces WILL be available. Visit the Camp Perry Lodging Conference Center website for more details and reservation links. This offers very affordable lodging and/or camping options. A barracks bed starts at $16.10/night. Reserve a 4-person hut for $58.65 per night.
Small Arms Firing Schools — We're informed that the Small Arms Firing Schools (SAFS) are still on the schedule for 2021, with a reduced number of spots available. The CMP suggests you sign up early if you wish to participate.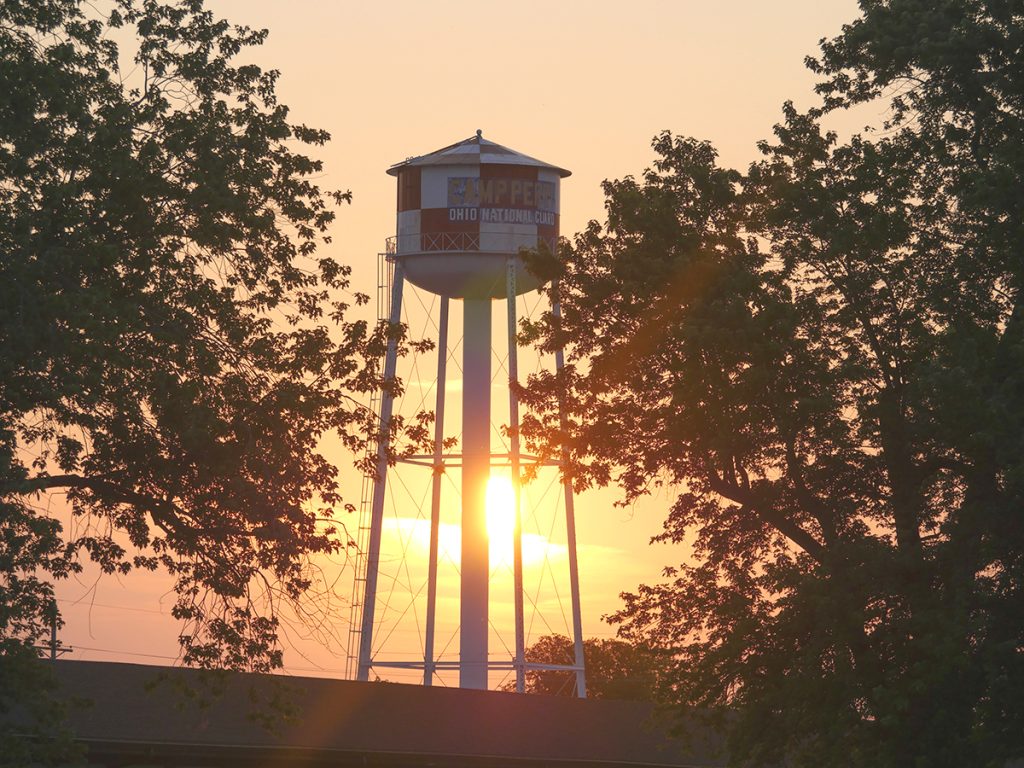 Key Changes to Camp Perry National Matches for 2021
First Shot Ceremony: Due to the complexity of dealing with COVID concerns, the First Shot Ceremony, which typically serves as the formal opening event of the National Matches, will NOT be held this year.
Squadding: Squadding/participation for all events will be restricted to half maximum capacity. Competitors will be placed at every other firing point for distancing purposes. For those events squadded on the line, social distancing and masks will be required while squadding is taking place.
Awards Ceremonies: In order to prevent crowds, the traditional awards ceremonies will NOT be held in 2021. That also applies to competitor receptions held prior to the awards.
NM Welcome Center (In-Processing): Several check-in desks, appropriately spaced, will be available for arriving guests. A limited number of individuals will be permitted into the building at a time and will be required to be seated in chairs, six-feet apart.
Running the National Matches with Safe Protocols
The CMP is partnering with the Ohio National Guard to remain up-to-date on CDC guidelines, to provide an environment that is as safe as possible for guests of Camp Perry, while also staying true to the events and customs that have made the National Matches a celebrated destination for marksmanship enthusiasts for over a century. With the evolving regulations of COVID-19, CMP staff members are hard at work updating the National Matches to fit the modern era. Procedures for the 2021 National Matches include revisions to safety regulations (such as social distancing and mask wearing), limiting firing points, squadding protocols, in-processing, awards and other details.
The CMP would like to thank all individuals for their cooperation as we navigate the most efficient ways of hosting our events and ensuring the safety of our staff and supporters. We're looking forward to seeing everyone back on the shores of Lake Erie for more marksmanship memories and fun in 2021!
The Caveat — Cancellations Might Occur if Health Guidelines Change
The CMP has posted: "Although it is CMP's hope to hold our upcoming events, please keep in mind that we may have to cancel due to COVID-19 issues. For those events that we do conduct, we will follow the appropriate state's guidelines and recommendations. We continue to monitor the venue states' guidelines and adjust our procedures based on those guidelines and common sense.
Directions to Camp Perry: