May 19th, 2009
Sightron 6-24 Zoom Scopes Compared
Sightron optics, particularly the new SIII 30mm series scopes, have been very popular with our readers. We recently tested the SIII 6-24×50 mildot scope and found that it offered outstanding clarity, sharpness, and tracking. A leader in its price class, the SIII 6-24×50 rivals some scopes costing hundreds of dollars more.
Three 6-24 Sightron Scope Models Now Offered
With the introduction of the SIII 30mm 6-24×50 Sightron, Sightron now offers THREE 6-24 power zoom rifle-scopes. This has created some confusion among buyers. Readers often ask us: "What is the difference between the SII 6-24, the Big Sky 6-24, and the new SIII 6-24?" At the NRA Annual meeting in Phoenix, AZ, we meet with Alan Orr, Sightron Product Manager. In the video below, Alan was kind enough to explain the differences among the three Sightron 6-24s. You'll note that the three scopes offer different amounts of total windage and elevation travel, plus the amount of elevation per rotation is different. Also, the older SII 6-24 runs about $400.00, while the new SIII 30mm 6-24×56 sells for about $825.00. Watch the Sightron Video to learn more.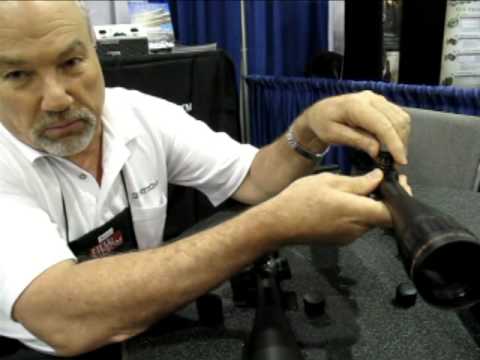 Similar Posts: