May 16th, 2009
Interview with Olympic Shooting Legend Lones Wigger
Lones (pronounced "lon-ess") Wigger is the first and only American shooter to be inducted into the U.S. Olympic Hall of Fame. At the NRA annual meeting in Phoenix, Arizona, we were privileged to chat with Wigger at the Eley booth where he is answering questions and providing information about Eley products.
We discussed many topics, ranging from Cold War politics (he was not allowed to shoot in the 1980 Moscow Olympics due to the U.S.A. boycott), to barrel tuners. Wigger is a true legend among American shooters, having participated as shooter or coach with five USA Olympic teams. He also set many world records during his long shooting career. In the video below, Wigger talks about his Hall of Fame Olympic accomplishments, and offers advice to young persons getting started in competitive shooting.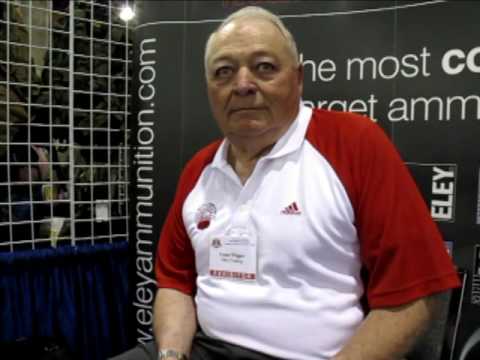 Similar Posts:
Share the post "Interview with Olympic Shooting Legend Lones Wigger"
Tags: Boycott, Hall of Fame, Olympics, Wigger