March 23rd, 2011
The Blaser R93 is a unique rifle, employing a patented straight-pull bolt with radial locking system. Using a pivoting short-throw bolt handle, the bolt slides straight forward and back to feed and eject ammunition. It's simple and fast. The Blaser R93 was designed as a modular system. This means the bolt can be changed from right-pull to left-pull in seconds, and barrels can be exchanged quickly and easily. This makes the R93 extremely versatile — invest in one action and stock and you can shoot a multitude of chamberings. Factory barrels in 28 different calibers are offered. A Blaser barrel can be switched in less than a minute, using a simple T-handle wrench (see Video below).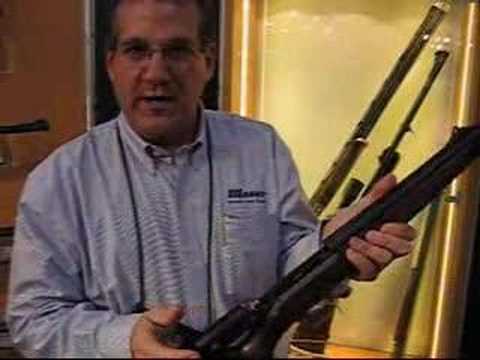 While most Blasers sold in America are hunting rifles with conventional-style stocks, Blaser also makes a model for CISM 300m competition, a tactical model, and long-range target model (LRS-2). These all feature an aluminum receiver block, synthetic sub-chassis with cantilevered fore-end, and larger-capacity magazine. The rear section of the stock has an adjustable cheekpiece and butt-plate. Shown in the video below is a Blaser R93 LRS-2 fitted with bipod and muzzle brake. Note the very low recoil of the 6mmBR cartridge when the braked gun is fired. Along with the 6BR chambering, the LRS-2 is offered in .223 Rem, 6.5×55, .308 Win, 300 Win Mag, and .338 Lapua Magnum.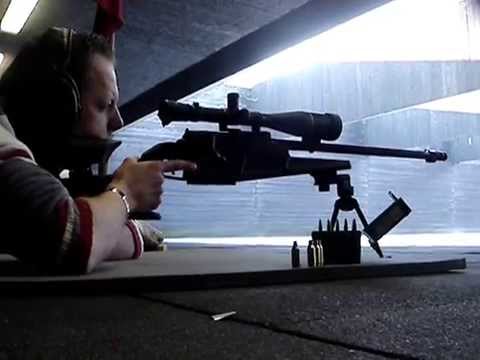 One of the Blaser's best features is the speed with which the bolt can be cycled. Just pull the bolt-handle back to open the action and eject the brass, then slide the bolt handle forward to close the bolt. Compared to a conventional bolt, the Blaser requires minimal hand movement. Once you get the hang of it, you can cycle the gun extremely fast. The video below show a hunter practicing with a .308. Watch how quickly the bolt cycles–and this shooter could probably shoot even faster if he maintained his cheek-weld.