February 5th, 2010
The U.S. Practical Shooting Association (USPSA) has announced the dates of its 2010 National Championships. Divided into four events, the Nationals are expected to draw more than 1,000 top shooters competing in a variety of divisions. Featured in the video below are "Women of USPSA" (including Team Glock's Jessie Abbate) shooting at the 2009 USPSA Nationals. Be sure to watch this great video. Some very talented ladies demonstrate amazing shooting skills.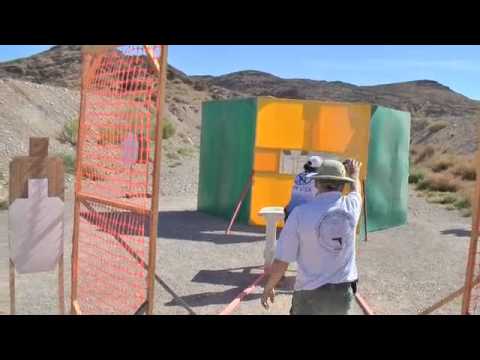 The first event on the calendar, the USPSA Single Stack Nationals, will take place April 28 through May 1 at the PASA Park ranges in Barry, Ill. In 2009 this event drew 270-plus devotees of the venerable 1911 pistol. Next on the schedule is USPSA's MultiGun Nationals which will take place in Las Vegas, Nev. at the Desert Sportsman's Rifle & Pistol Club ranges September 9 through 12. The MultiGun championship draws close to 150 shooters using pistol, rifle and shotgun in the Open, Tactical, Limited and Heavy Metal divisions.
The USPSA championship season will wrap up with back-to-back handgun championships also held in Las Vegas from October 8 through 16, 2010. With over 600 shooters participating, the USPSA back-to-back handgun championships represent the largest gathering of Practical Shooting competitors in the USA. In addition to America's top guns, the match will also draw some of the best shooters from South America, Europe and the Pacific Rim.
USPSA National Championship dates
April 28 – May 1: Single Stack Nationals (PASA Park, Barry, IL)
Sept. 9 – 12: Multi-Gun Nat'ls (Desert Sportsman's Range, Las Vegas, NV)
Oct. 8 – 12: Open & Limited-10 Nat'ls (Desert Sportsman's Range, Las Vegas, NV)
Oct. 13 – 16 Limited, Production & Revolver Nat'ls (Desert Sportsman's Range, Las Vegas, NV)
To learn more about the USPSA National Championships and other major matches on the 2010 schedule, visit www.uspsa.org or call (360) 855-2245.