April 22nd, 2010
6mm Dasher Load Tuning — Tips from Robert Hoppe
The 6mm Dasher is based on the 6mm BR cartridge with the shoulder blown forward about 0.100″ and "improved" to 40°. Case capacity is raised to about 41.0 grains. This allows the Dasher to drive 105-108gr bullets comfortably at 2970-3000 fps without over-stressing the brass. A popular load used by many successful Dasher shooters is 33.3 grains of Reloder 15, CCI 450 primers, with 105gr Berger VLDs, .010″ in the lands. This is a "warm load" and should only be used with fire-formed brass. As with any load, start 10% low and work up. You may also have good luck jumping the bullets .020″ or more.
Robert Hoppe, one of the top 600-yard shooters in the country, was the 2009 NBRSA 600-yard champion. In 2007, shooting a 6 Dasher, Robert nailed a 0.5823″, 5-shot group. At the time it was the smallest group ever shot in 600-yard registered benchrest competition. In 2008, John Lewis shot even smaller with an IBS Heavy Gun, but Robert's 0.5823″ still remains the NBRSA 600-yard record, and we believe it is the smallest group ever shot at 600 (in registered BR competition) by a 17-lb class rifle. Robert has been very successful in the 600-yard game, and is one of the best 600-yard shooters in the West. He knows how to wring the best accuracy out of the 6mm Dasher cartridge. Here Robert offers some tips on load development and tuning for the 6mm Dasher.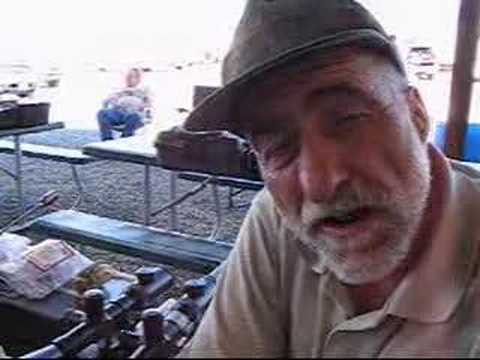 Similar Posts:
Share the post "6mm Dasher Load Tuning — Tips from Robert Hoppe"