December 16th, 2010
'Gunny' R. Lee Ermey, action shooter Jessie Abbate, and a Glock 18 full-auto pistol — hey, what's not to like? Jessie Abbate is one of the world's top female pistol and multi-gun competitors, and Gunny Ermey is a hugely popular TV personality (and an active competitive shooter to boot). You'll enjoy this short video clip from Gunny's Lock N' Load show on the History Channel.
Former USMC Drill Instructor Ermey is in rare form, and Jessie — well she is fast and disciplined as usual. Here you have a chance to see her showing off her Glock handgun skills from a couple years ago. In 2010 Jessie switched over to Team Smith & Wesson… so no more g18s for Jessie.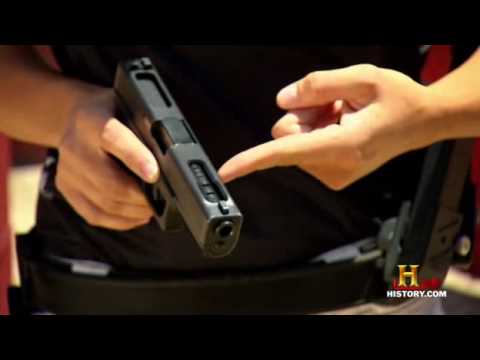 Share the post "Jessie and the Gunny Go Full-Auto Glocking"