January 20th, 2010
SHOT Show Report: Murdica Tests New Norma 6PPC Brass
At the request of AccurateShooter.com, respected Benchrest ace Lou Murdica tested the brand new, early production Norma 6PPC brass. Lou shot 30 cases (both turned and unturned) over the past few days, and he endorses the Norma brass without hesitation. Lou says "the Norma PPC brass is great brass. Without a doubt this will be highly competitive brass in the short-range benchrest group". Lou did observe that the necks on the Norma brass were slightly thinner than on Lapua 220 Russian brass, but that really doesn't matter. With a slight neck turn, Lou declares, "the Norma PPC brass is as good as any out there."
Lou said, based on his testing, the Norma brass holds pressure well, and the accuracy is outstanding. Lou shot five 5-round groups, as in a match course of fire, and his largest group was "around 0.148″ at 100 yards.
If you're a short-range benchrester, definitely watch this video and listen to Lou. He thinks this new Norma brass will "change the game". Note — Lou said most PPC shooters can shoot the Norma cases with no change in their powder recipes. So you won't lose any velocity using Norma's new brass. Lou was very impressed with Norma's new offering, enough so that he declared: "I would go right for the Norma right now if I could put a bunch in my hand."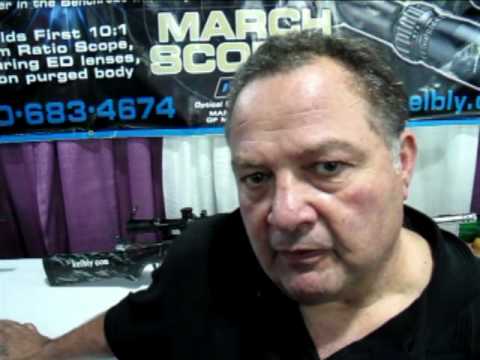 Similar Posts:
Share the post "SHOT Show Report: Murdica Tests New Norma 6PPC Brass"
Tags: Benchrest, Brass, Lapua, Norma, PPC, Precision Shooting