January 17th, 2009
SHOT Show Report: New Palma .308 Bullet from Sierra
There was not much new at the Sierra Bullets booth this year. Sierra did display its new 155gr, .308-caliber MatchKing bullet, the model #2156, 155-grain HPBT Palma. This is an entirely new bullet created for Palma and other long-range shooters. Compared to the older #2155 MatchKing bullet (which will still be available), the new #2156 Palma bullet has a longer, more streamlined 9-caliber ogive, slightly longer OAL, and a pointed meplat.
155 Has Factory-Pointed Bullet Tips
As Sierra's Carroll Pilant explains in the video below, the new 155gr Palma MK has performed extremely well in testing and initial competition. It demonstrated the ability to hold very tight vertical at 1000 yards. What's the secret? Could be the pointed bullet tips. This is the first Sierra bullet to have the meplats "pointed up" at the factory. Sierra points the tips using a special extra die as the last stage in the production process. The pointing gives the bullet a higher BC. In fact, the 155-grainer has a BC of 0.504. According to Sierra, that's "basically the same BC as the 175gr MatchKing". So you can shoot a 20-grain lighter bullet with no loss of BC. Sierra also noted that the 155-grainer "is an easy bullet to stabilize… it will stabilize in a 1:13″ twist."
| | |
| --- | --- |
| | |
Sierra's new 155-grainer will be offered in boxes of 100 bullets (stock #2156, $38.89 MSRP), 500 bullets (stock #2156C, $180.46 MSRP), or 500 moly-coated bullets (stock # 2156M ,$203.81 MSRP). For more info, contact Sierra at 1-800-223-8799 or email sierra [at] sierrabullets.com.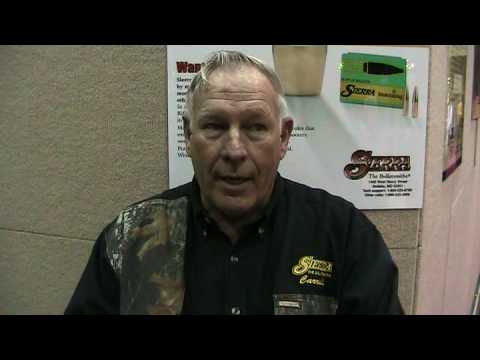 Similar Posts:
Share the post "SHOT Show Report: New Palma .308 Bullet from Sierra"