February 22nd, 2010
Barrett 98B in .338 Lapua Named "Rifle of the Year"
We had fun testing the new Barrett Model 98B (Ninety-Eight Bravo) at Media Day before SHOT Show last month. In the video below, Jason shoots a 98B, after trying its bigger brother, the Barrett model 82A1. The new 98B, chambered in .338 Lapua, has some very nice features and it certainly is a sturdy beast. We predicted this gun would be popular, and attract considerable media attention.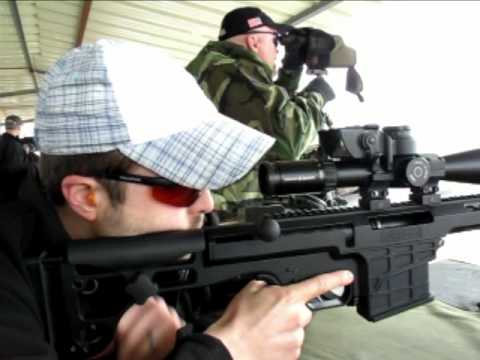 That prediction was right on. Barrett's 98B rifle in .338 Lapua Magnum has been named the American Rifleman magazine "Rifle of the Year", earning a coveted Golden Bullseye® Award. This year the Barrett Model 98B was selected by a seven-member committee who considered a variety of factors including reliability, accuracy, design innovation, styling, and "perceived value" to the purchaser. As the "Rifle of the Year", the 98B was chosen over other recently introduced long-gun offerings from major manufacturers.
Barrett will be presented with the Golden Bullseye Award for 2010's Rifle of the Year at the 2010 NRA Annual Meeting and Exhibits in Charlotte, North Carolina. There Barrett CEO and founder Ronnie Barrett will also be personally honored as the NRA's 2010 Golden Bullseye Pioneer Award winner. In addition, the Barrett Model 98B will be featured in the NRA's print magazines, in the May issue of American Rifleman and American Hunter®, and the June issue of Shooting Illustrated.
In the video below, Barrett engineers explain the technical features of the Model 98B and show how to field-strip the rifle.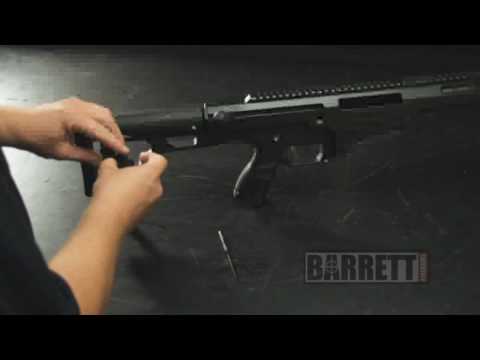 Similar Posts:
Share the post "Barrett 98B in .338 Lapua Named "Rifle of the Year""
Tags: .338 Lapua, Barrett, Bullseye, NRA