January 25th, 2011
Sierra Bullets introduced four new projectiles at SHOT Show 2011: 180gr 7mm MK; 225gr .338 ProHunter; and two new 25-caliber BlitzKings. The much-awaited 180gr 7mm MatchKing, boasts an impressive 0.660 G1 Ballistic Coefficient. This should be great for
F-Classers. Sierra explains: "In response to requests from top level F-Class shooters, Sierra has designed an all-new MatchKing to provide a higher weight/higher B.C. alternative in our 7mm line. This bullet's 12-caliber secant ogive and lengthened boat tail make it the perfect choice for the discerning 7mm long range shooter. Sierra recommends at least a 1:8″ twist barrel to stabilize this bullet."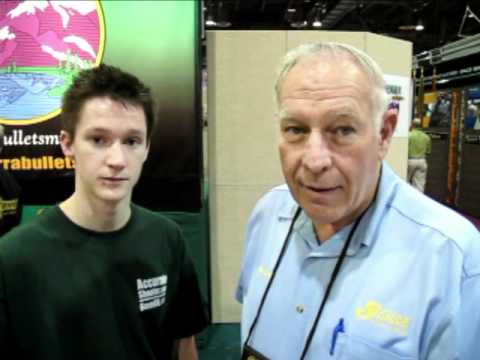 This new MatchKing will compete with Berger's vaunted 180gr 7mm VLD. It will be interesting to see how the two 180s perform head to head. If you are shooting a 7mm at long range, you should definitely try out the new .284-caliber Sierra MK (provided your barrel has a suitable twist rate).
New .338 Hunting Bullet and two New .257-Caliber Varmint Bullets
For the hunting crowd, Sierra has released a new .338-caliber bullet and two new .257-caliber projectiles. The new .338 is a 225gr, soft-point, flat-base Pro-Hunter in .338 caliber. Sierra's goal with this new bullet was to provide a lower-recoiling .338 projectile that still offers plenty of hitting power.
For varminters, Sierra has introduced two new .25 caliber (.257 diam.) BlitzKing bullets, in 70 grain (Part #1605) and 90 grain (Part # 1616) sizes. The 70-grainer is a flat-base design, while the 90-grainer is a boat-tail. According to Sierra, these were created to provide enhanced long-range performance for 25-caliber varmint hunters. We predict the 90-grainer will also be an excellent target bullet. These bullets will be available in boxes of 100 bullets and 500 bullets as indicated below.