January 30th, 2011
Dave Kiff, President of Pacific Tool & Gauge (PT&G), showed us some great new products his company will offer in 2011. First Dave showed PT&G's new Rem 40X rimfire bolt. This is a complete bolt that will "drop in" to rimfire 40X actions. So, if you've picked up a surplus 40X from the CMP that is lacking a bolt, you can complete the rifle with one of Dave's $199.00 40X bolt assemblies.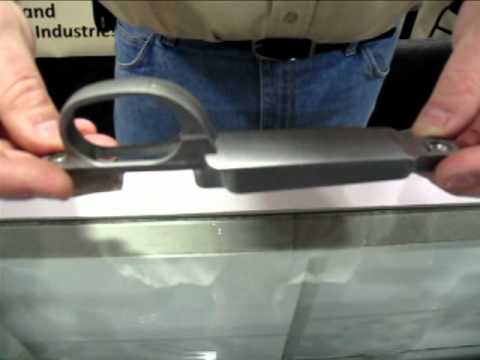 Next Dave showcased his new one-piece Remington bolts with integral handle. Factory Rem bolt-handles are silver-soldered on to the main bolt assembly. With hard use, the bolt handles can break or separate. PT&G has cured that problem with an integrated bolt/bolt handle assembly that is CNC-milled from a single piece of billet. Dave says this produces a bolt-handle that "even the sniper guys can't break".
Last but not least, Dave showed some new bottom metal options. PT&G now offers handy Oberndorf-style bottom metal with a convenient push-button release in the front of the trigger-guard (see Video for demo). With a more ergonomic and positive latching system than the standard Rem bottom plate release, the Oberndorf bottom metal is very popular according to Kiff.