January 11th, 2011
Every serious shooter should have some kind of anti-cant device fitted to his or her rifle. When you tilt your rifle to one side or the other, even a little bit, this will alter your point of impact. Unless the direction and angle of tilt (or cant) is exactly the same for each shot, canting your rifle will open up your groups. READ MORE about rifle canting.
New Anti-Cant System from Flatline Ops
Flatline Ops has developed a smart, scope-mounted leveling device with a fold-out bubble level. Flatline's Accu/Level™, crafted from black-anodized 6061-T6 aluminum, clamps around the scope tube. Models are available for all common tube sizes: 1″, 30mm, and 34mm. There is also a Leupold MKIV version which clamps to the scope rail so it functions as a scope ring as well as a leveling device. All Accu/Level™ models can be fitted with an optional vertical Strong Arm™ accessory. The 6061-T6 aluminum Strong Arm has a dovetail for mounting an Angle-Degree-Indicator (ADI), which allows the shooter to make quick "true range" corrections for up-angle and down-angle shots. An Angle-Cosine-Indicator (ACI) also fits the dovetail.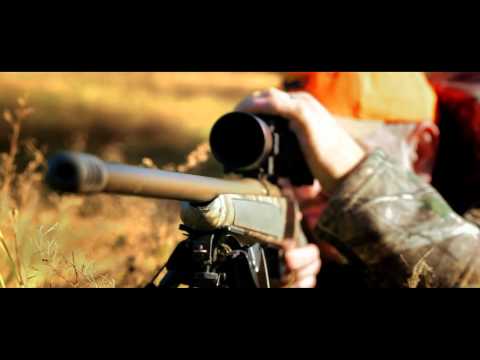 As a combined unit, the Accu/Level™ (fitted with Strong Arm and ADI) is a great set-up for the tactical shooter or long-range hunter. The bubble level kicks out to the left for easy visibility (see Video above). The ADI is held in plain view on the left, under the bubble level. Of course the whole system can be reversed for left-handed shooters. On LongRangeHunting.com, Jim See explains how the Accu/Level works in the field and how he employed the ACI during a hunt. CLICK HERE for Accu/Level™ Field Test.
Good System — But Not Inexpensive
We like the combined Level + ADI system that Flatline Ops has developed. It is sturdy and well-designed. Our only concern is cost. The 30mm Accu/Level™ costs $139.99 and the Strong Arm (for ADI mounting) is $58.99. So you've got two hundred bucks invested before adding the $110.00 ADI. The whole set-up runs about $310.00. That's a significant chunk of change that could be invested in your scope instead.
More Affordable Anti-Cant Alternatives
If you don't need to make angled shots, you can get a simple rail-mounted B-Square bubble level from Brownell's for $14.95. Mounting Solutions Plus offers a $29.95 tube-mounted anti-cant device with bubble level on top. If you prefer the bubble level on the side (for easier viewing) U.S. Optics makes a sturdy, rail-mount bubble level for $76.00. A hinged version, with inward-folding level, is $95.00.