January 29th, 2011
GS Custom Bullets has been producing high-quality hunting and target bullets in South Africa since 1993. GS Custom Bullets specializes in monometal solids. For hunters, the GS solids have proven extremely effective on game animals, including the biggest species on the African continent. The GS match bullets are CNC-machined to very exacting tolerances, offering superior concentricity and uniformity. The large match bullets feature drive bands for reduced engraving force, and an extremely slippery shape for exceptionally high ballistic coefficients. GS has made a special 1,100-grain 50-caliber projectile that has a calculated G1 BC of 1.85! This bullet, launched at 3400 fps, can stay supersonic out to 4,000 meters — that's 2.49 miles!
Gerard Schultz, founder of GS Custom Bullets, holds a number of patents on his bullet designs. Currently GS Custom is selling to the American market through its South African website, GSCustom.co.ZA. However, this year GS Custom hopes to expand production to North America, starting a production facility in the USA. The North American effort will be lead by Gerard Schultz's daughter, Gina, and her husband Anthony. They can be contacted through GSCustomUSA.com. We met with Gina and Anthony at SHOT Show in Las Vegas and learned more about these remarkable bullet designs. The video is worth watching. These are no ordinary bullets.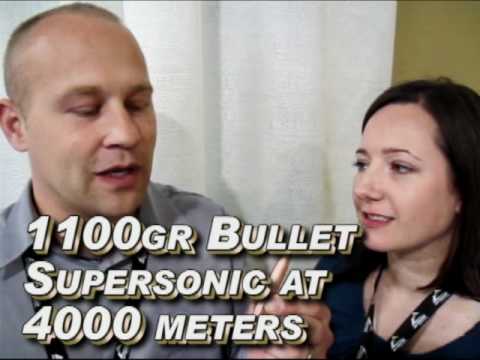 Share the post "SHOT Show Report: GS Custom Bullets from South Africa"