January 14th, 2011
Creedmoor Sports Has First-Ever Micro-Sight for Service Rifles
The new Micro-Sight was developed by scientists at Idaho National Laboratory (INL). This revolutionary optical insert for iron sights allows you to see BOTH the target and your front sight in sharp focus. The Micro-Sight employs Phased Zone Plate technology to improve focus of both close and distant objects.
Creedmoor Sports Now Selling Production Micro-Sight
This summer we reported that the Micro-Sight was in development. Now Creedmoor Sports has the first-ever production Micro-Sight, a special hood for AR and service rifle rear sights. The Micro-Sight hood sold by Creedmoor replaces a standard AR-15 hood (1/4-32 threads) as found in most NM AR-15 rear sights. The Micro-Sight element is positioned in the center of the hood, where it is shielded from moisture and impacts. Licensed by INL, the new Micro-Sight for ARs will be followed in the spring by inserts for popular rear match sights. The new SR Micro-Sight insert for ARs, item MS-1, costs $139.95. Order soon — Creedmoor has sold nearly 100 sights in just two days! Click HERE or call 800-273-3366 to order.
The Micro-Sight really works, and it makes a huge difference, particular for "older eyes" that have trouble focusing on both the target and the front sight. For the first time you'll have a sight picture where the front sight and the target are both in focus. Creedmoor's Dennis DeMille, a former National Service Rifle Champion, tells us: "This is one of the most game-changing products to come out in years!"
WATCH the VIDEO below to see the Micro-Sight in Use and to learn how it works…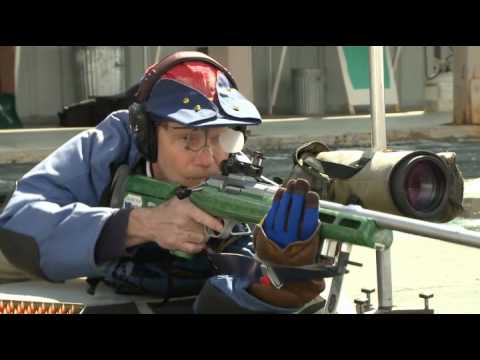 Disclosure: Creedmoor Sports Advertises with AccurateShooter.com

Similar Posts:
Share the post "Creedmoor Sports Has First-Ever Micro-Sight for Service Rifles"
Tags: AR, Creedmoor Sports, Idaho Nat'l Laboratory, Iron Sights, Micro-Sight, Service Rifle, Zone Plate