January 19th, 2009
SHOT Show Report: New RCBS Bullet Feeder for Progressives
RCBS makes a fine progressive press, the RCBS Pro 2000. This Editor owns one. I can tell you it is very solid, and the strip primer-feeding system has proven virtually fool-proof, something that can't be said about some competitive progressive presses. I also believe the micrometer-equipped powder measure is superior to the Dillon alternative. Nonetheless, Dillon still dominates the progressive press market. One reason is that Dillon has long offered a reliable case-feeding system, and GSI International and Gaspari USA offer after-market bullet feeders for the Dillon 650 and 1050. Until now, with an RCBS Progressive, you needed to manually insert a bullet into each case. Well, at SHOT 2009, RCBS unveiled a new bullet-feeding system.
| | |
| --- | --- |
| | |
RCBS says its new automatic bullet-feeder will work with Dillon (blue) and Hornady (red) progressives as well as the RCBS 2000. The unit mounts to a sturdy vertical support, with a flexible tube that connects to the bullet-seating station. It looks well-designed, and during a demo by RCBS manager Kent Sakamoto, the bullet-feeding system worked flawlessly. Kent showed us the pistol-bullet feeder, but a second version for rifle bullets will be offered by mid-2009. The rifle-bullet feeder should be just the ticket for varminters who need to load large quantities of .223 Rem, 22-250, or .204 Ruger rounds. Sakamoto explained that the automatic bullet feeder can significantly boost your reloading output whether you have a blue, red, or green progressive press.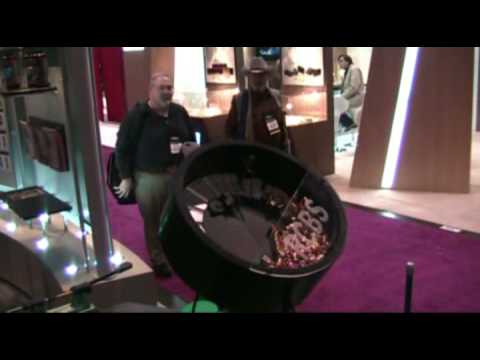 Similar Posts:
Share the post "SHOT Show Report: New RCBS Bullet Feeder for Progressives"
Tags: bullet, Dillon, Progressive Press