January 27th, 2011
SHOT Show Report: Lanny Barnes, U.S. Olympic Biathlete
At SHOT Show we had the pleasure to talk with Lanny Barnes, a member of the U.S. Olympic Biathlon Team. Along with her twin sister Tracy Barnes, Lanny hopes to compete for Team USA at the 2014 Winter Olympics in Sochi, Russia.
Lanny and Tracy, who hail from Durango, Colorado, learned to shoot before they could ski. That is unusual in biathlon, a sport dominated by Nordic skiing specialists who typically take up shooting only after they have started winning ski races. Under the tutelage of their father, an avid hunter, Lanny and Tracy started shooting at a very young age. Lanny and Tracy were both crack shots before they became competitive skiers. Lanny still enjoys hunting in the Colorado backcountry.
Biathlon is Hugely Popular in Europe
Lanny gave us some new insights into the biathlon game. While biathlon is not widely followed in the United States, it is the most-watched winter sport in Europe according to Lanny. We were also surprised to learn that top-level biathletes do not try to slow their heartbeats during the shooting segment of the competition. Lanny explained that the best competitors train so they can shoot with their hearts beating about 180 times per minute.
Remarkably, with that rapid heart-rate, the movement of the muzzle is more of a flutter than a distinct, heavy rise and fall. Learning to control the amplitude of the muzzle movement with the rapid heart-beat is one of the secrets to success, Lanny tells us. An ultra-accurate, fast-cycling rifle is also very important. Like most top biathletes, Lanny shoots an Anschütz with a straight-pull Fortner action. Lanny tells us that the straight-pull action has made a big change in the sport, speeding up the firing times dramatically. But since all the top competitors can shoot so quickly with modern rifles, that has put a premium on marksmanship. Miss a shot and you may have to do a penalty loop, which can change your standing from front-runner to back of the pack.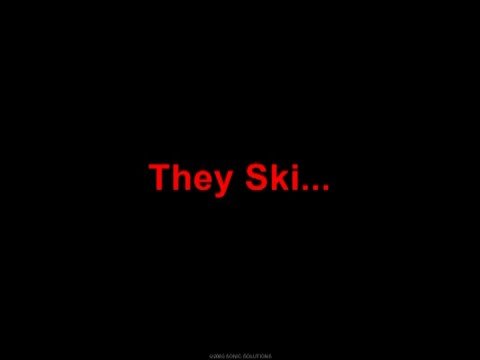 Check out the Twins' Website (Donations Welcome)
Learn more about Lanny and Tracy Barnes on the twins' website, www.twinbiathletes.com. Though biathlon is a winter sport, Lanny and Tracy train year-round. This requires great commitment and dedication. The Barnes' quest to compete at the 2014 Winter Olympics also demands a significant budget. If you wish to help Lanny and Tracy in their bid to represent the USA in 2014, you can make a donation (via PayPal) on www.twinbiathletes.com.

Similar Posts:
Share the post "SHOT Show Report: Lanny Barnes, U.S. Olympic Biathlete"
Tags: 2014, Biathlon, Lanny Barnes, Olympics, Sochi, Tracy Barnes, USA, Winter